Christmas Shoe Box Appeal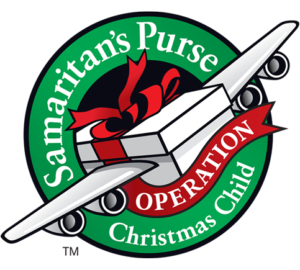 For many years now Anne Park has organised the Shoe Box Appeal at Christ Central Church.  Each year we pack boxes with toys, cuddly bears, personal hygiene items and also hats and gloves for children in need abroad.  The Samaritan's Purse then collect the boxes and Operation Christmas Child begins!
A small shoebox can have a big impact. What goes into the box is fun, but what comes out of it is eternal. Be a part of changing children's lives all over the world in Jesus' Name through the power of a simple gift with Operation Christmas Child.
Click here to see 2021 Shoebox Opening!
In 2021 Christ Central Church collected over 270 boxes, we were overwhelmed by the support of our local community and beyond and we are so looking forward to planning the 2022 collection.