Alpha Online
ALPHA ONLINE IS RUNNING NOW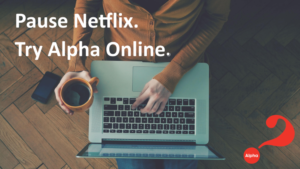 We believe that everyone should have the opportunity to ask the big questions of life.
What is my purpose? What happens when I die? Why is there suffering?
Alpha Online is a chance to ask these big questions and explore the Christian faith in a friendly, open and informal environment.
Each session runs on Zoom and includes a short video and a discussion where you can share your thoughts.
There's no pressure, no follow up and no charge. What have you got to lose?
Alpha runs over Zoom on Tuesday evenings at 8pm (UK time).
To join, please email michele@christcentralchurch.org.uk or click on the link to sign up
https://us02web.zoom.us/meeting/register/tZMpcOqhpjotE9weCSrQfVCaPaRcPtAAkEIi